SPAS, SAS, and LAW Pistol Grip Plug (Part #121)
---
Grip Plug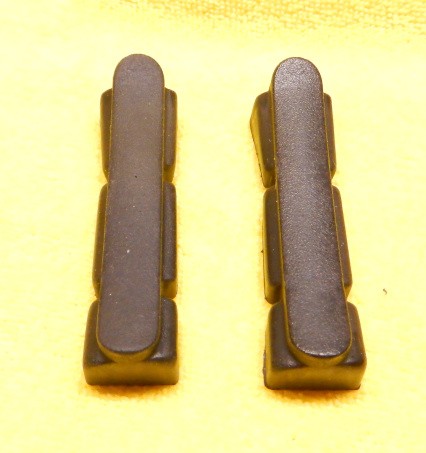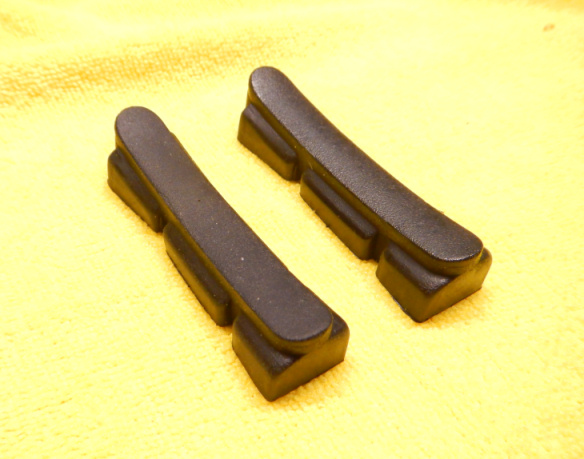 Original Franchi part and my copy. Which is which?

This is part #121, a small semi-flexible plug that fits into the front grip of the two pistol grip halves as shown below. If you need one, you know exactly the part I am talking about.
.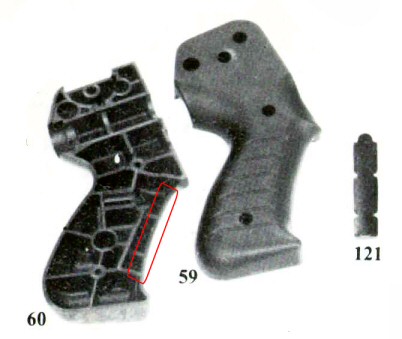 The part I have is an aftermarket part made just for the SPAS by a major grip maker. It is made with a softer polyurethane material that is a tad softer than the original, feels great.

Exact color match. -- custom colors available on special order.
Note you are buying Part #121 shown above. #59 and #60 are not included.

The cost is $19.95 each.
Shipping and handling is a flat rate of $8.00 per order to anywhere in the USA, sent via USPS First Class Mail (5-14 Days).
YOU MUST READ THIS LINK BEFORE ORDERING: THE STORE

---
Shop Without Sharing Your Financial Information
When you pay with PayPal, your credit card and bank numbers are never seen by the seller or merchant. Your financial information stays safe. Plus, you're protected 100% against unauthorized payments sent from your account.
Yes, we use PayPal as our payment processor. No, you don't have to join PayPal. It's just like any other web-order or mail order. You give your name, address, and card info, and they bill you. While some sellers have beefs with PayPal (Lord do I ever) -- no buyers have ever been upset with them.

Back to SPAS Technical Information

---
---
Comments? Questions? Additions? Corrections?
©2008,2009,2010