Franchi SPAS-12 Shotgun

Photo Gallery
---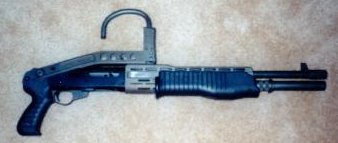 (Above) Almost Full Price Gun (just like mine)
Folding Stock (++)
8 Round Extended Magazine (+)
Lever Safety (--)
Carrying Hook (+)
Forward Front Site (+)


(Above) Fixed stock gun
Fixed Stock (-)
5 Round Magazine (-)
Button Safety (+)
Rearward Front Site(-)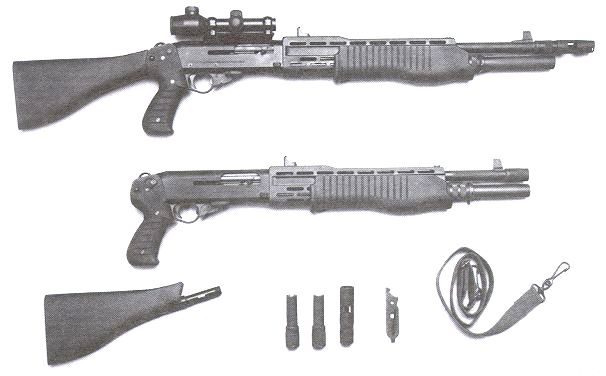 (Above) Fixed detachable stock gun
Detachable Fixed Stock (++)
8 Round Extended Magazine (+)
Lever Safety (--)
Forward Front Site (+)


(Above) Almost Full Price Gun
Folding Stock (++)
8 Round Extended Magazine (+)
Pushbutton Safety (+)
No Carrying Hook (-)
Rearward Front Site(-)


(Above) A Lesser Priced Gun
Folding Stock (++)
8 Round Extended Magazine (+)
Lever Safety (--)
No Carrying Hook (-)
Forward Front Site (+)


(Above) A Lesser Priced Gun
Folding Stock (++)
5 Round Magazine (-)
Lever Safety (--)
No Carrying Hook (-)
Rearward Front Site(-)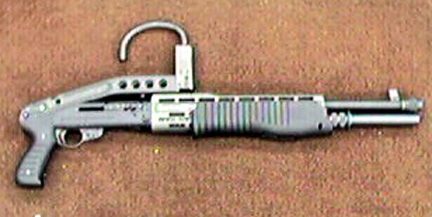 An unusual gun sent in by a reader -- Satin Nickel. Click for more information on the "Nickle" or Stainless" or Marine" guns.
Folding Stock (++)
8 Round Extended Magazine (+)
Pushbutton Safety (+)
No Carrying Hook (+)
Forward Front Site (+)
Nickel Finish (?)
Back to Buyer's Advice Page
---
Comments? Questions? Additions? Corrections?
If any owner of any image or information used here feels their copyright is being violated, a single e-mail with documentation will get it removed. I hope everyone is proud to have their images here for the benefit of all SPAS owners. Chris does not make any money from these pages, in fact it costs him to have them. Private users without any financial motives have Chris's permission to copy and/or distribute without financial gain any SPAS information here.

---
©1998,1999,2000,2011